Sesame oil is very common and generally available not only in the health food stores, but also in almost every supermarket. It is often used in kitchen to make taste of the various dishes more attractive. In the face of the all-encompassing the World fashion for natural oils for conditioning of body and hair, sesame oil takes over the cosmetic market. It is worth mentioning that sesame oil is an ingredient of one of the most expensive creams in the World from La Mer. Our suggestion is to use sesame oil for production of home-made, natural and safe hair conditioners. Below are presented two, brilliant treatments thanks to which hair can gain gloss, nourishment, regeneration and protection.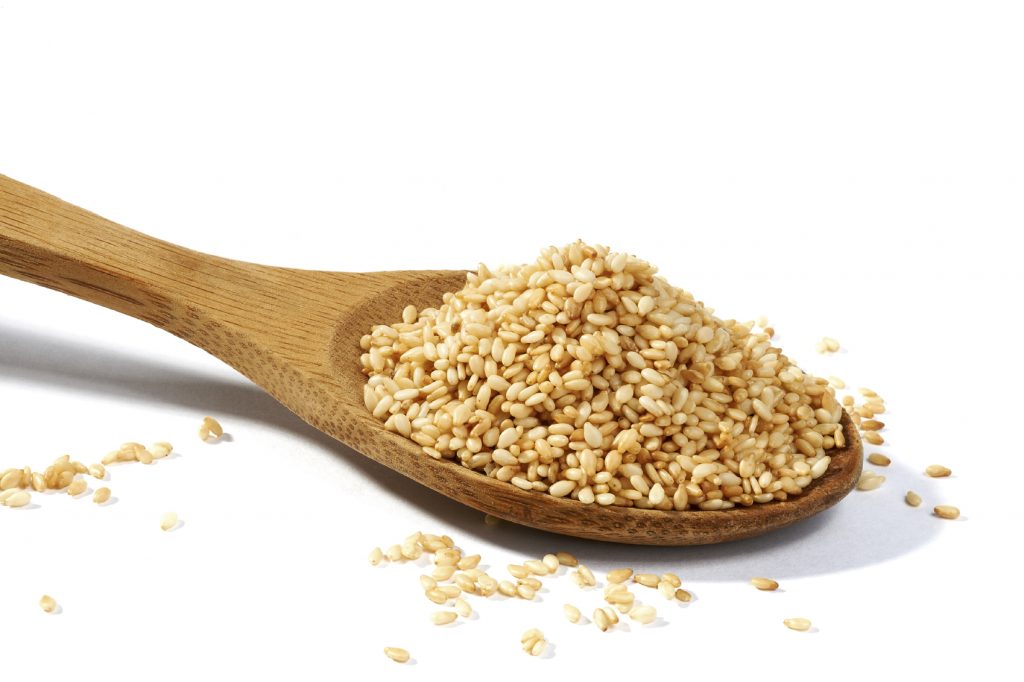 1. Hair lotion with lime tree and sesame oil
2 table spoons of dry lime tree leaves,
2 glasses of water,
1 tea spoon of sesame oil.
Pour hot but not boiling hot water on the lime tree leaves and brew it for at least 10 minutes under the cover. After that strain it and wait for it to cool down. The inflorescence of lime tree can be gathered on one's own, dried and then kept in a dry, airtight box. You should however remember not to gather it in the places where flowers might absorb toxins from the air. The lime trees growing by the roads and highways are out of the question. Dried flowers can be bought in the stores with ecological food. To cooled down and strained lime tree add sesame oil and apply in on hair. It is best when the lotion is the last step in hair care. Use it after all treatments, including wash and nourishment.
2. Raspberry-sesame hair mist for the summer
1 tea spoon of raspberry seed oil,
1 tea spoon of sesame oil,
Half of the boiled or demineralised water,
1 tea spoon of your favourite hair conditioner (optional)
Hair mist is perfect for protection of hair against the Sun radiation, because both raspberry and sesame oil have natural UV filters. The indicator of raspberry seed oil fluctuates between 28 and 50 SPF. So, it is worth to apply this oil before heading to the beach.
Hair mist is very easy to make – combine all ingredients and pour it into the bottle with atomiser. Before each use shake the bottle, so that all ingredients combine. The mist can be used even few times a day, on dry and damp hair.